Where are the Leaders?
Finding candidates who can expand, improve, and replicate programs
July 28, 2017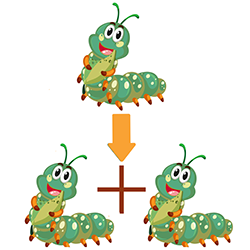 Programs seeking only to expand, improve, or replicate programs typically demand less of leaders, mainly because an effective program model has already been established, and deep partnerships with other programs are less likely to be required. Whether the goal is to replicate or modestly expand on a program model developed in-house, or replicate a well-defined program model developed elsewhere, the presumption here is that that evidence of effectiveness, core program features, funding model, clientele, and professional development have already been established. This is not to diminish the task ahead: a program leader will either need related skills and experience, or to be able to draw on guidance from others. And an important lesson still applies: There is no natural pipeline of leaders trained and experienced in undertaking comprehensive program development. But without clear evidence of the core qualifications and experience described below, and either specific expertise or program management experience, even an attempt at a modest expansion will fizzle.
Listed below are some relevant skills and experience, beginning with the qualifications that candidates are most likely to already have. As you move down this list, you will begin to see how each new area of demonstrated competence will help a prospective leader to step more quickly into a leadership role, and eliminate the need for additional supports. In next section, I provide detailed descriptions of the qualities that signal a more innovative or transformative leader. Throughout this section, I list

Warning Signs in leadership that could suspend or abort a launch, and

All Clear Signs in leadership that could help to re-start a launch
The logo is adapted from Joaquim Alves Gaspar's drawing of Pedro Reinel's compass rose.