My Early Career in Montreal as a Clinical and Research Psychologist
In my first full-time position as a psychologist, I integrated clinical research and practice in new programs of services for preschoolers with ASD that I developed at a university-affiliated psychiatric institute. I also began to explore how to scale up effective programming at the hospital- and the regional level through collaborative partnerships and policy.
Click on any description to read more.
ASD Clinical and Research Services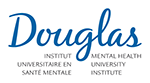 I led the creation of an intensive, bilingual, multidisciplinary treatment program, and a parallel program of grant-funded research on early markers of autism.
Other Regional Collaborations

I served as Scientific Consultant to the Montreal Regional Health Board for their autism initiatives, helped to launch a university consortium focused on ASD, and co-supervised graduate students as an adjunct faculty of McGill University.
The logo is adapted from Joaquim Alves Gaspar's drawing of Pedro Reinel's compass rose.