Failure to Launch: Starting new programs of ASD services and training
Incremental growth and transformation of a university-based teacher training program
July 28, 2017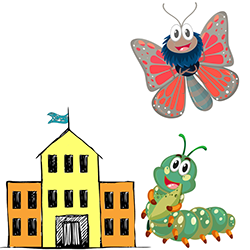 Teacher training programs across the country have sought to develop more specialized ASD courses and certificates in response to the increased need, and as a way of garnering support amongst university leaders and funders. The examples offered below illustrate just some of the distinctions noted earlier between incremental and transformative growth. These examples draw on my experiences in Delaware and Pennsylvania, but just begin to scratch the surface of potential growth. Each of the examples outlined below is within the reach of any university that designates the right leader, develops the right implementation plan, and allocates the the right resources.
A starting point: An ASD Teacher Training Post-Graduate Certificate
At the outset, our sample teacher training program already has a traditional post-graduate certificate like that offered at the University of Delaware that I helped to update. This is a 5 course/15 credit program that can be completed either as a standalone certificate, or as part of a master's degree. The examples listed below illustrate incremental and transformative growth possible for a program like this one.
The logo is adapted from Joaquim Alves Gaspar's drawing of Pedro Reinel's compass rose.